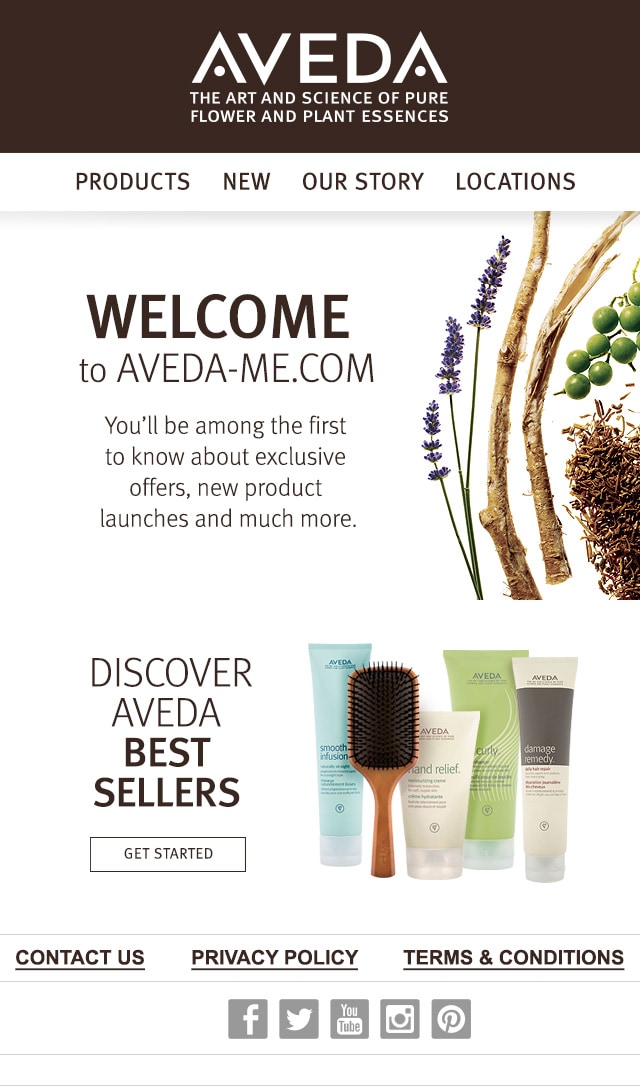 IF YOU HAVE RECEIVED THIS MESSAGE IN ERROR OR NO LONGER WISH TO HEAR FROM AVEDA ONLINE, PLEASE CLICK HERE TO UNSUBSCRIBE.


IF YOU'D LIKE TO CONTACT AVEDA ONLINE WITH A QUESTION, COMMENT OR CONCERN, PLEASE E-MAIL US.


You are receiving this promotional e-mail because you subscribed to hear from us regarding products, services and events, either directly at aveda-me.com or by indicating to one of our trusted marketing partners that you would like to receive such communications. To ensure you continue to receive our e-mails in your inbox (not your bulk or junk folders), please add info@aveda-me.com to your address book. If you would prefer not to hear from aveda, simply click here to unsubscribe.